Dr. Comfort

About Dr. Comfort?
At Central CT Footcare Center, you'll discover a wide range of Dr. Comfort diabetic shoes, prescription and non-prescription inserts, diabetic socks, compression legwear, and more. In fact, Dr. Comfort offers custom solutions for your specific needs with our in-house state-of-the-art lab. Their goal is to help make life easier living with diabetes and other foot health issues.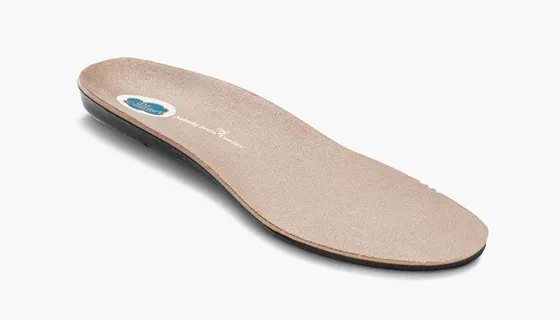 ---
Dr. Comfort Diabetic Footwear
Diabetic footwear is constructed to protect the feet and provide comfort. And many times, diabetic shoes are viewed as bulky and unattractive. However, health and fashion can co-exist. The Dr. Comfort way is to provide beautiful colors and styles to wear every day—just like regular shoes. We believe if you don't love your shoes, you won't wear them—thereby negating your health.
Dr. Comfort shoes are made using only the finest quality materials—so they're as fashionable as they are comfortable and healthy for the feet.
The Dr. Comfort Family of Comfort shoes are designed to sustain the highest levels of foot health, especially for people living with diabetes and other foot conditions including Arthritis, Morton's Neuroma, Plantar Fasciitis, Achilles Tendonitis, swelling, bunions, hammertoes, and more.
---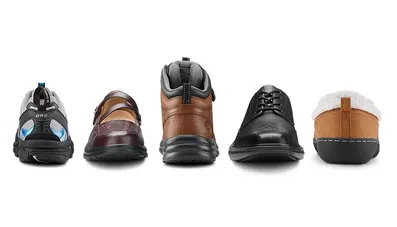 Dr. Comfort Diabetic Shoes
American Podiatric Medical Association (APMA) approved, we use the best technology, material, and craftsmanship in construction to deliver comfortable and top-quality diabetic shoes.
Athletic Footwear
Casual Shoes
Dress Shoes
Women's Classic Heels
Double Depth Footwear: Specialized-Extra EXTRA Depth
Machine Washable Shoes
Slippers
Sandals
Flex-OA Shoes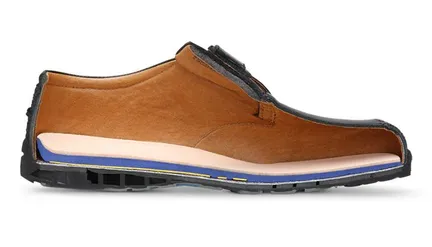 Shoe Exterior
Padded Heel: Padded heel helps reduce irritation
Padded Tongue: Padded tongue helps prevent friction and improves overall fit
Leather: Top-grain leather shapes your foot, delivering ultimate comfort
Lightweight: Lightweight construction reduces daily fatigue
Toe Box: Protective toe box reduces risk of injury
Sole: Non-skid, long-wearing, lightweight outsole increases traction
Shoe Interior
Firm Heel: Firm heel design provides superior support
Lining: Leather lining keeps foot cool and dry
Toe Box: Extra-wide toe box to reduce pressure on the foot
Shoe Modifications
To give the best solution for the feet, Dr. Comfort provides the best products. The Dr. Comfort Laboratory works with us at the Central CT Footcare Center to modify most shoes to meet the specific needs of the feet.
Types of Shoe Modifications
Rocker Soles
Heel & Sole Lift
Toe Skater
Medial Arch Fill
Brace Prep
I-Post Rocker
Strap Extension
Lace to Hook and Loop Fastener
Hook and Loop to Lace
Most styles are available in a full range of sizes and difficult-to-fit widths.